If there's something Delhi is famous for in the entire country, it's for serving the lip-smacking food but wait, not just for a particular cuisine but countless, Mughal, South Indian, North Indian. You name it, Delhi has it. Notably, some of the eateries are so old that they can be listed in UNESCO's World Heritage (Just kidding). Let's have a look.
Moti Mahal
The pioneer of Butter Chicken, this everybody's favorite was founded in somewhere near 1947. However, it doesn't look like it's more than 50 years old, seems like the beauty is well maintained. We wonder what's the secret.
Roshan Di Kulfi
Located in the heart of karol bagh, Roshan di kulfi is a feeling and not a place anymore. Please don't get confused by the name, it serves flavors of north india like chhole bhature, papdi chat, Italian delights like pizza and of course kulfis as well.
Indian Coffee House
From it's first look, it certainly has a nostalgic essence to it. It started serving in the early 1940s, one thing which you will take from this place is the aura of it. They are famous for their waiters in nehru dress and the classic filter coffee.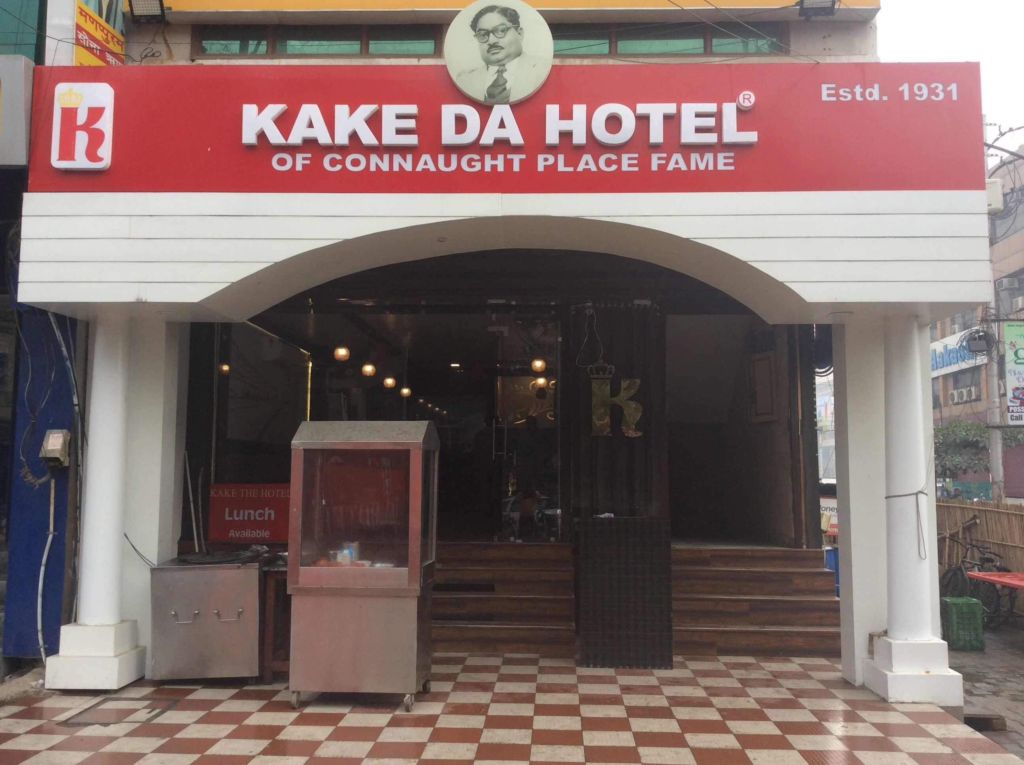 Kake Da Hotel
This iconic place belongs to the era when the menus were not 10 pages long. The foundation goes back to almost 70 years, please ignore the word "hotel" it's a restaurant, a big fat restaurant famous for its Chicken curry.

Sita Ram Diwan Chand
Serving since 1950, this eatery is actually a synonym of chole bhature, nobody can beat the flavor and yumminess. Their one serve is so heavy, you might not eat anything else the entire day.


United Coffee House
If there's one word for this place, it's Royalty, and it's more than 75 years old. Established in 1942, it was founded by Lala Hans Raj Kalra when the family moved to Delhi from Pakistan.

Kwality Restaurant
Another iconic place which got something new for Delhi, it was the culture of fine dine, although their menu has everything your taste buds will fall for but go for their North Indian cuisines.
Rajender Da Dhaba
It's the heart and soul of the Safdarjung Enclave market, during it's initial days, it was merely a roadside stall but evolved as an iconic eatery of Delhi. We suggest to try their juicy kebab rolls, thick curries, snacks and breads
Wenger's
Bakery = Wenger's Bakery, consider it as the best bakery in the city, we are stating this without a doubt. Don't trust us? Go try it yourself. Designed by British architect Sir Robert Tor Russell, in 1926. It is an iconic shop and is credited as the first bakery to sell French bread, Swiss chocolates and pastries in the city.
Karim's
Although this historical eatery has many branches spread in the city, the one we can easily bet on is near Jama Mazjid. It was established in 1913 by an ex-cook of royal court of Mughal Emperor, Mohammed Aziz with an idea of serving mouth watering Mughal cuisines and it's still intact.
So..there you go, we have listed it down for you and we are sure you will thank us later.