If you are still in touch with your grandparents in Delhi or elderlies who are well aware of Delhi's history, here are some pictures for you to vibe on: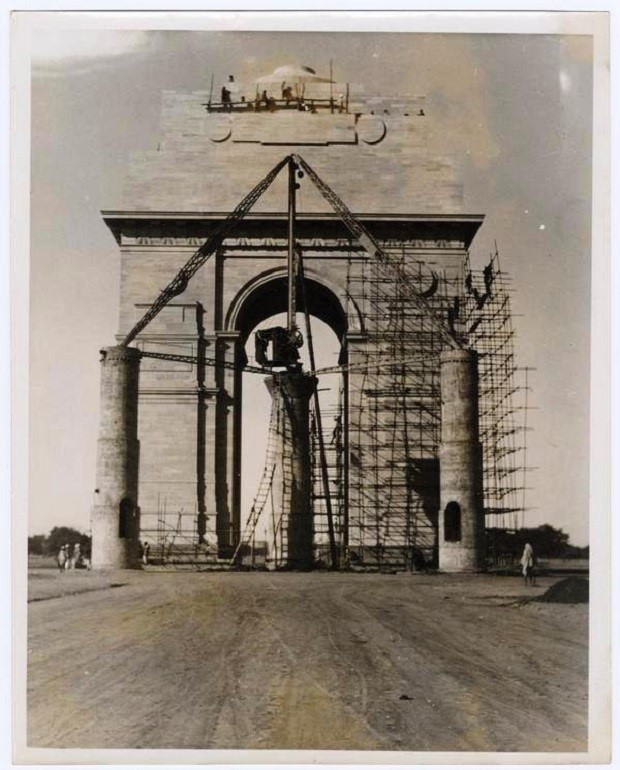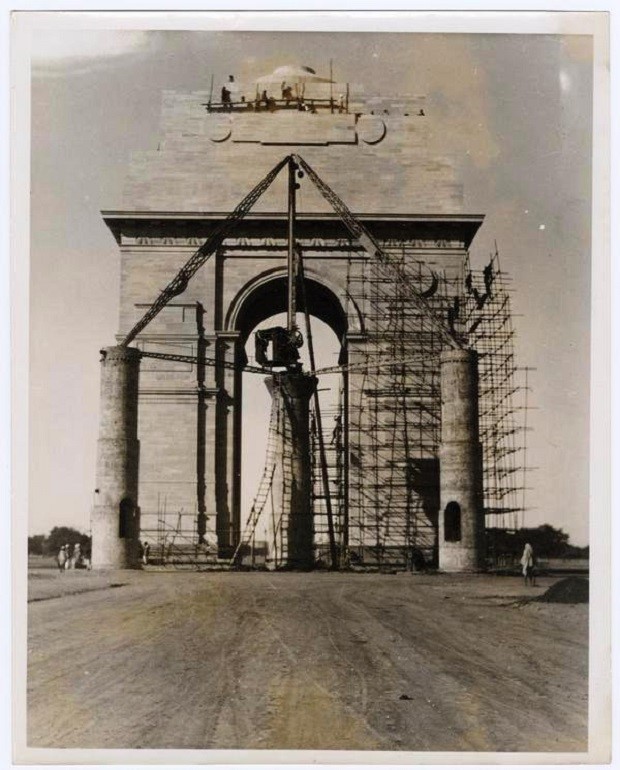 A picture of India Gate being inscribed with the names of 13,218 servicemen, including soldiers and officers from the United Kingdom.
These are the ruins of Tughlaqabad Fort captured by Samuel Bourne circa 1858.
A general view of the principal business street showing the Jumma Musjid on the right.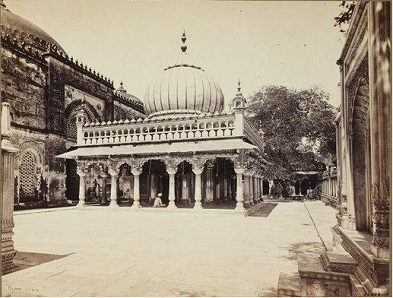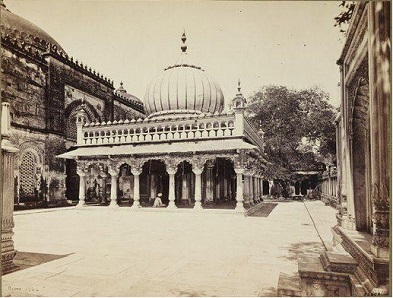 Tomb of Nizamuddin Auliya captured by Samuel Bourne circa 1860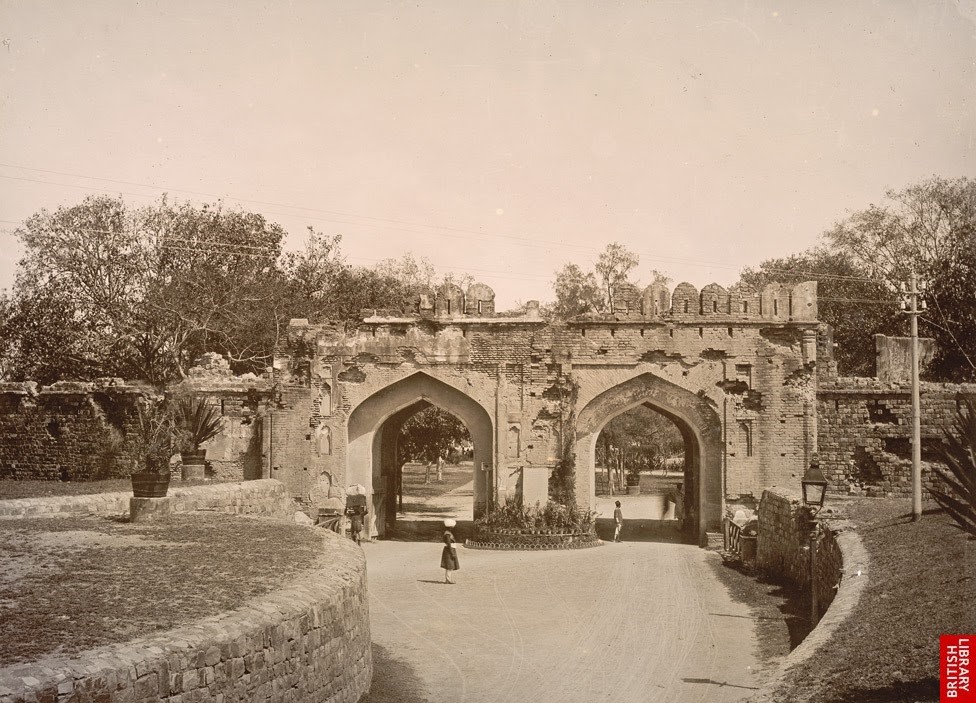 The Kashmiri Gate, one of the northern gates in the city walls, is now known as Old Delhi, originally the city of Shahjahanabad built in the 17th century by the Mughal emperor Shah Jahan (r.1628-58). The Kashmiri Gate was built in 1835 by Major Robert Smith and was made into a double gateway in 1857 at the time of the Indian Uprising. This gate was blown up when the British retook Delhi during the Indian Uprising of 1857.

Some boats near the bridge over Jamuna, circa 1858.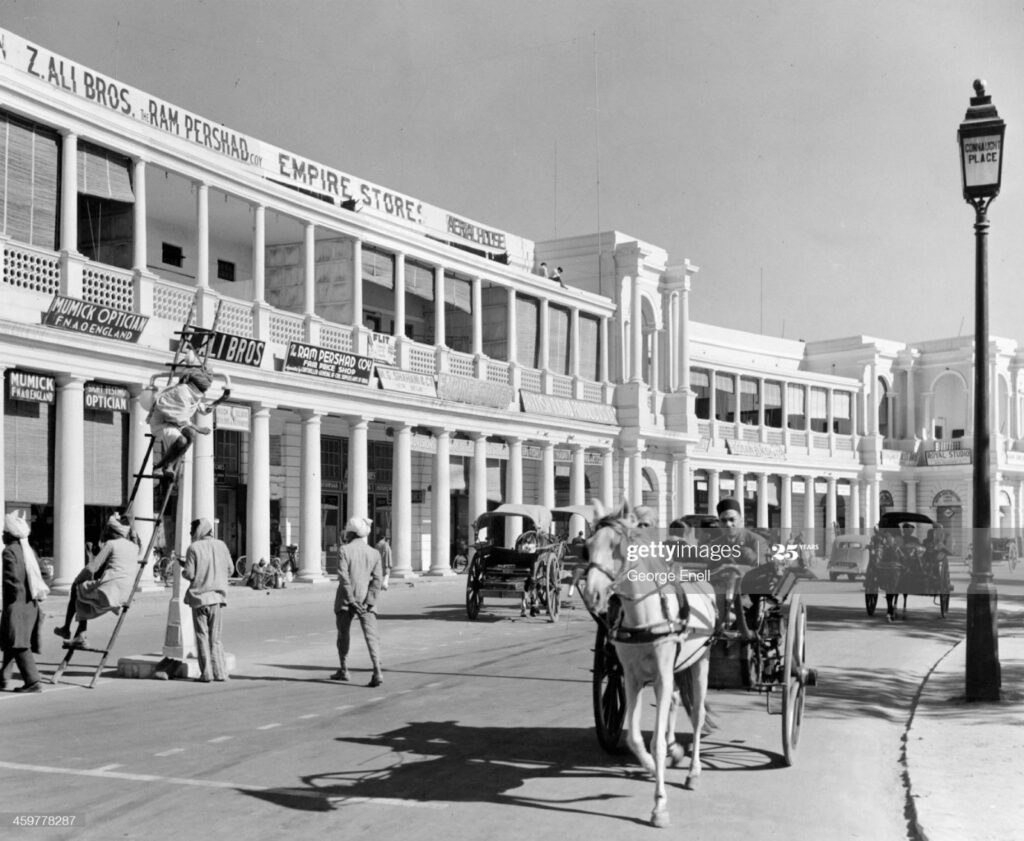 A view of Connaught Place, one of the principal shopping and business districts in New Delhi, India. (Photo by George Enell/Archive Photos/Getty Images)
Aerial view of New Delhi. Architect: Edwin Lutyens, inaugurated 1936.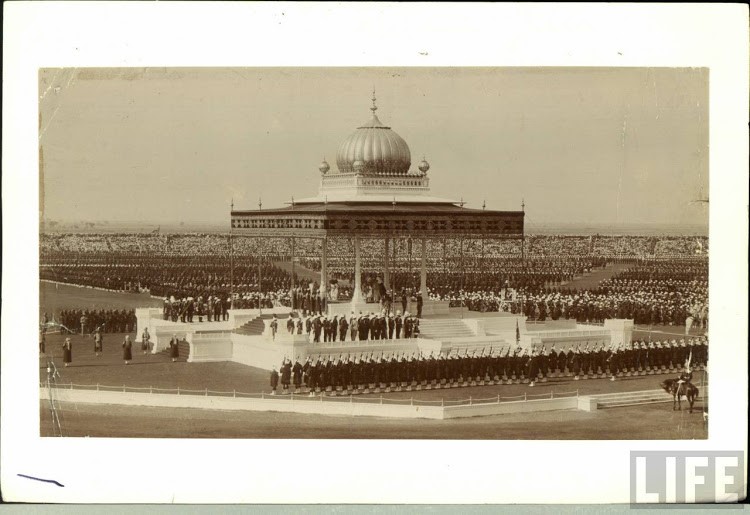 Delhi Durbar, circa 1903.