Inspire with Inspiration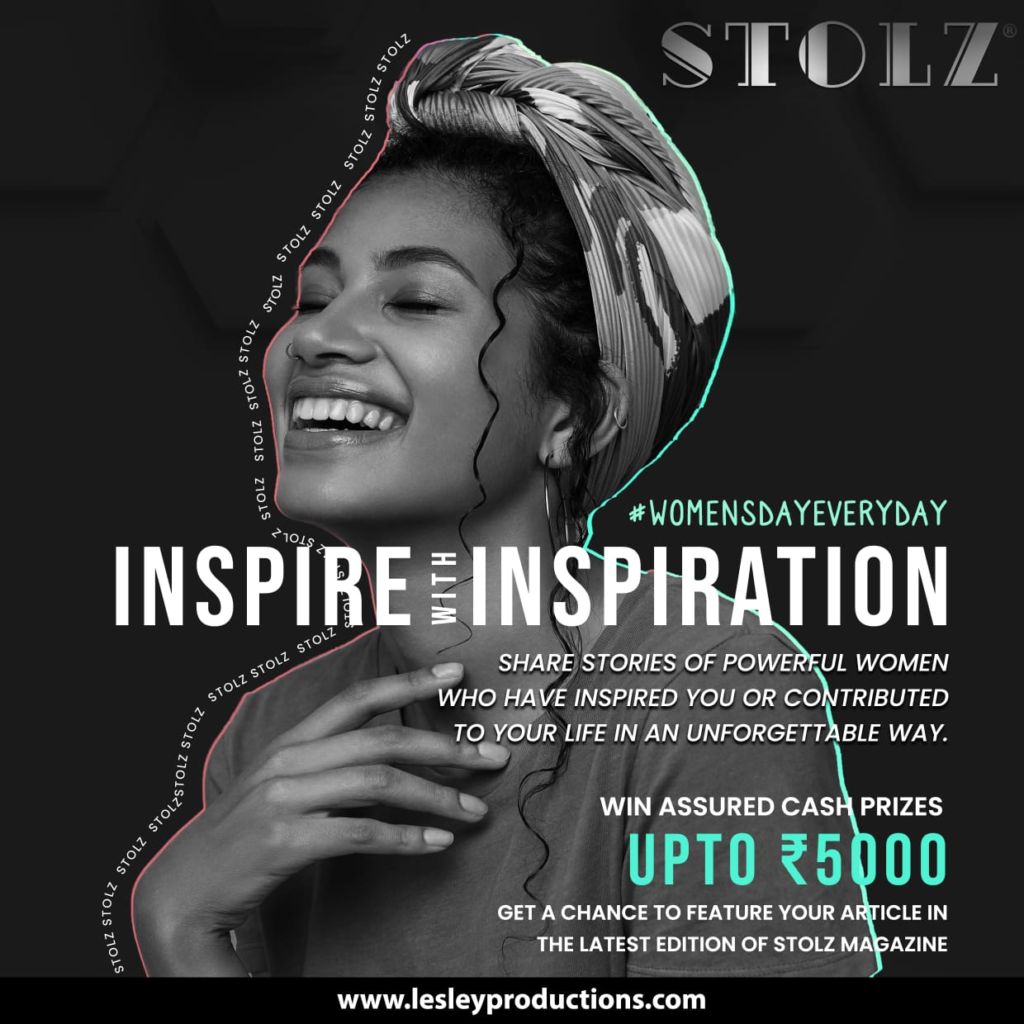 They say Behind Every successful Man there's a woman.
We believe it to be true for everyone. Here's your chance to appreciate that one or multiple women in your life who have made a difference. Tag them along with the hashtag #WOMENSDAYEVERYDAY and share your story and stand a chance to win cash prizes worth Rs 5,000.
WORD COUNT: 600 to 700.
Celebrate this International Women's Day on 8th March by celebrating the influential and inspirational women in your life.
Send in a written or video submission on info@lesleyproductions.com till the 12th of March and Win Assured Cash Prizes (Upto Rs 5,000) and get a chance to feature your story in the latest edition of STOLZ magazine.