Work, Travel, Pose, Repeat.
With Mr. Best Smile of South Karnataka 2020
FARHAZ PASHA
Farhaz Pasha, was born in Bangalore on February 1st in 1994 and is also known as Dimple Boy among his friends.
He is a solo traveler and an upcoming fashion model having been featured in a couple of pageant shows in 2020, the travel bug bit him when he was 18 years, at the "tender" age of 13 he moved to Bangalore for his Higher studies from Bangalore High School and he started working while he was sweet 16 balancing his studies at an evening University in Bangalore. He knew he never wanted that kind of life. Since an early age, he was fond of traveling and loved Geography as subject. At 21, people expect you to settle down in your job and responsibilities after all we all have our own passion and talents to achieve something in life.
He believes, there is no age for achieving goals and working out for your passion, he started approaching different modeling agencies and finally landed in one of the photoshoot sessions in early 2020 and then on he started building his profile.
When you are just starting your career in modeling, you never know what the future will bring. He has been telling the interviewers that you look at this opportunity as the way to learn new things and to meet interesting people.
Farhaz is eager to learn from the professionals and will not take any criticism personally but he takes it as an opportunity to grow more better. He believes in making mistakes and learning from it but not repeating the same mistake again.
He continued his collaborations with some of the finest photographers from Bangalore and some of his best Make over artist friends and costume partners. He also collaborated for one of the costume shoots for a rental company in Bangalore.
Farhaz's first profile appearance was on a state level pageant show Mr. Pride of India contest during the lock down of 2020 pandemic. He had prepared well for online auditions and cleared off the rounds and went through the state finale selection from Karnataka and achieving a certificate "Mr. Pride of India". (State finalist online)
Immediately again, he was featured in a ground pageant show in Hassan, Karnataka.
Mr. and Miss Sou
th Karnataka 2020
An amazing journey learning more about what it does take to become a professional model,
Clearing through the selection process, grooming sessions, photoshoots, and the finale. Featured on stage for Traditional round, Indo western, and the Business round. Experience of winning Mr. Best Smile South Karnataka 2020 was totally unexplainable and the first on stage achievement.
He was even featured with an interview with DH2 FASHION MEDIA and BLR KARNATAKA TODAY with Shwetha D and as well presented himself in press conference held in Hassan and featured in local Karnataka district newspapers.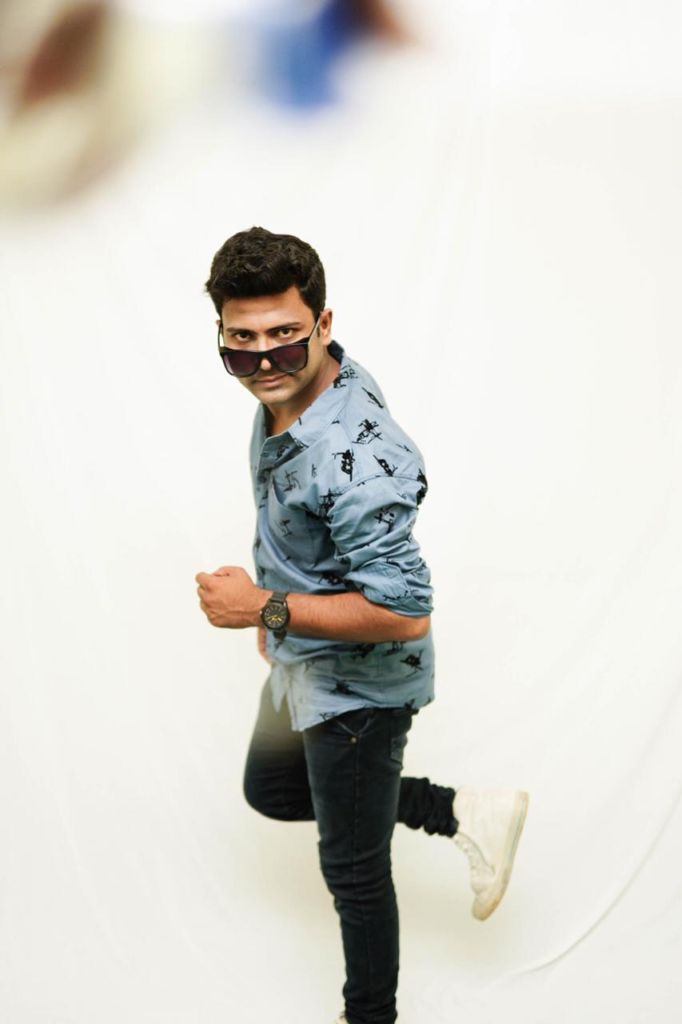 To add another string to his work, he was featured in a mashup song for his start up YouTube channel FPF Entertainment and the first one was the Tamil song "Kandadhum Kadhal" a cute love story mashup by Honey Niagara. He kept on adding more songs and still shooting for a few more for the audience to watch and cherish their work. He has paired up with one of his close friend Tasmiya who shares the same passion for creativity and for all the upcoming cover songs and to be loved by all on screen.
He has also started shooting for various concept shoots with (costumes and make overs) under his fashion page Flawless Fashion, handled as one team Madhu, Kavya and himself.
Here is an interview of his as given to an E-Paper in Karnataka –
Did you have any interest in working in the fashion industry before you were discovered?
Actually yes, I use to follow one of my uncle's passion towards styling up and following timely trends and he is now a professional model in Brussels. That was the time I started looking at myself and doing something.
Who has inspired you in your life and why?
"I find inspiration in a variety of people and things, my biggest motivation and inspiration in life is SRK (Shah Rukh khan) and his life the way he has come up and the success he holds with consistency is what I am more inspired from and I also admire Appu sir (Puneeth Raj Kumar) the most. Then comes my parents and the way we have come up together in life.
Have you found some new hobbies or passion during the lockdown?
Yes, I did find time to express myself and my interest towards fashion and acting and lockdown did teach a lot of things in my life balancing everything. I started exploring about photo shoots, concept shoots and featuring myself in album songs. I did give some auditions/look tests.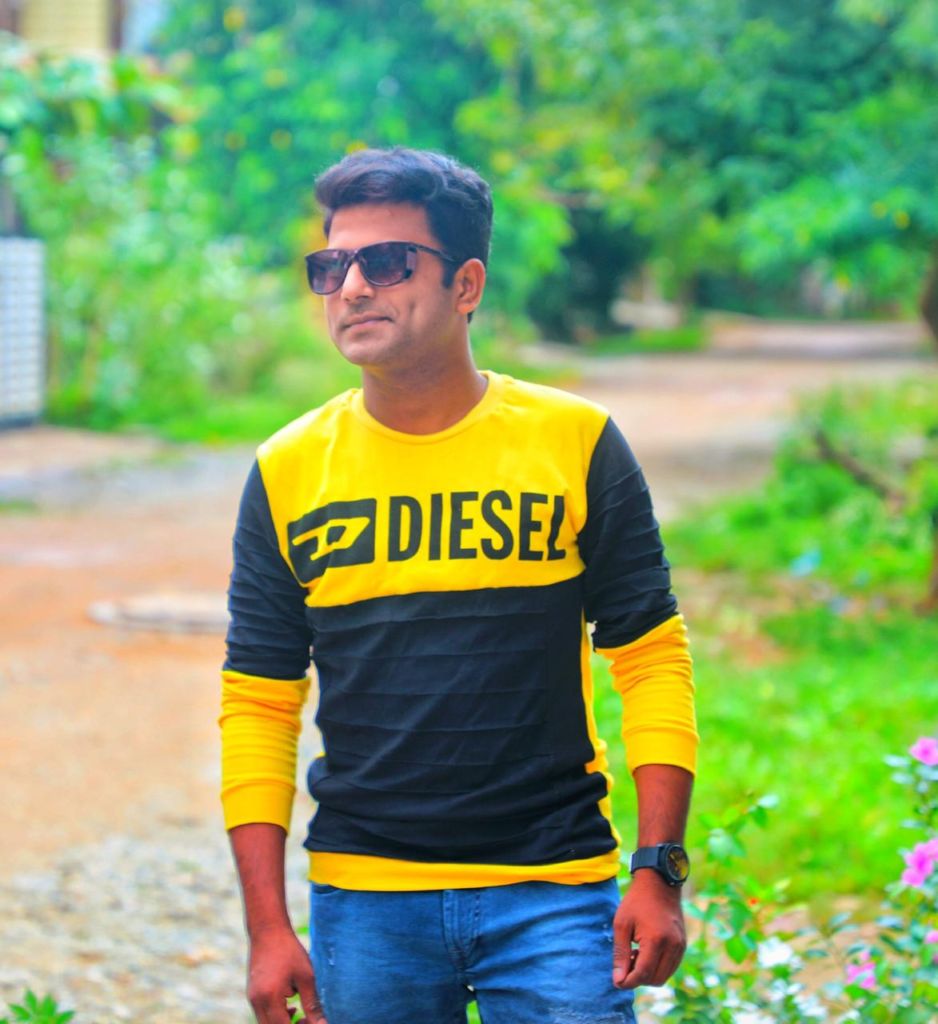 What is your go-to outfit for daytime?
Jeans / T-Shirt
Social media also plays an important part in a model's/artist's life. What are your thoughts on this?
I know the social media is powerful, I use to be more of a private person but after building up my profile, I felt a deeper connection with some of my followers and I found a reason that I am loved by them for something they like in me and I started exploring my passion little deeper, and that's how I find it important in my life and definitely not everyone likes me, but I am happy for everything that I have. I do not count followers in thousands or hundreds, but I do count the happiness on those very few that I can make them laugh and loved.
What does a typical day in your week look like?
My love towards my work and profession that I am currently into.
What plans do you have with your channel?
I am currently in the process of creating content along with my team and have plans to release some cover songs in 2021 along with my friend and we are going to be the face of channel all time. I hope it reaches to people and they love us and our work on screen.
Any guilty secrets? Something that no one knows about you.
Let those be secrets 😊.
Who are your favorite designers?
Definitely Manish Malhotra, Ritu Kumar and Masaba Gupta
As we know that you are a solo traveler, name three places on your bucket list to travel.
Maasai Mara National Reserve
Mount Kilimanjaro
Marrakesh, Morocco
A book to read that you would suggest.
The Last Song of Dusk
The Lives of Others
What is your relationship with photography?
I think it likes me and I like it vice versa. It is a unique relationship between camera and myself, I would say it's a stolen moment of emotions and expressions.
Do you collect anything?
I liked collecting memories from each unique person I meet or the place I visit, I usually steal some accessories from some of my friends who are girls for memories. It is funny but I find it so cute 😊 and they find it cute too.
Do you prefer summer or winter?
Of course, Winter!
What is your favorite food?
Oh! I get to romance with only authentic Biryani.
FOLLOW HIM ON INSTAGRAM – Farhaz_shimaan